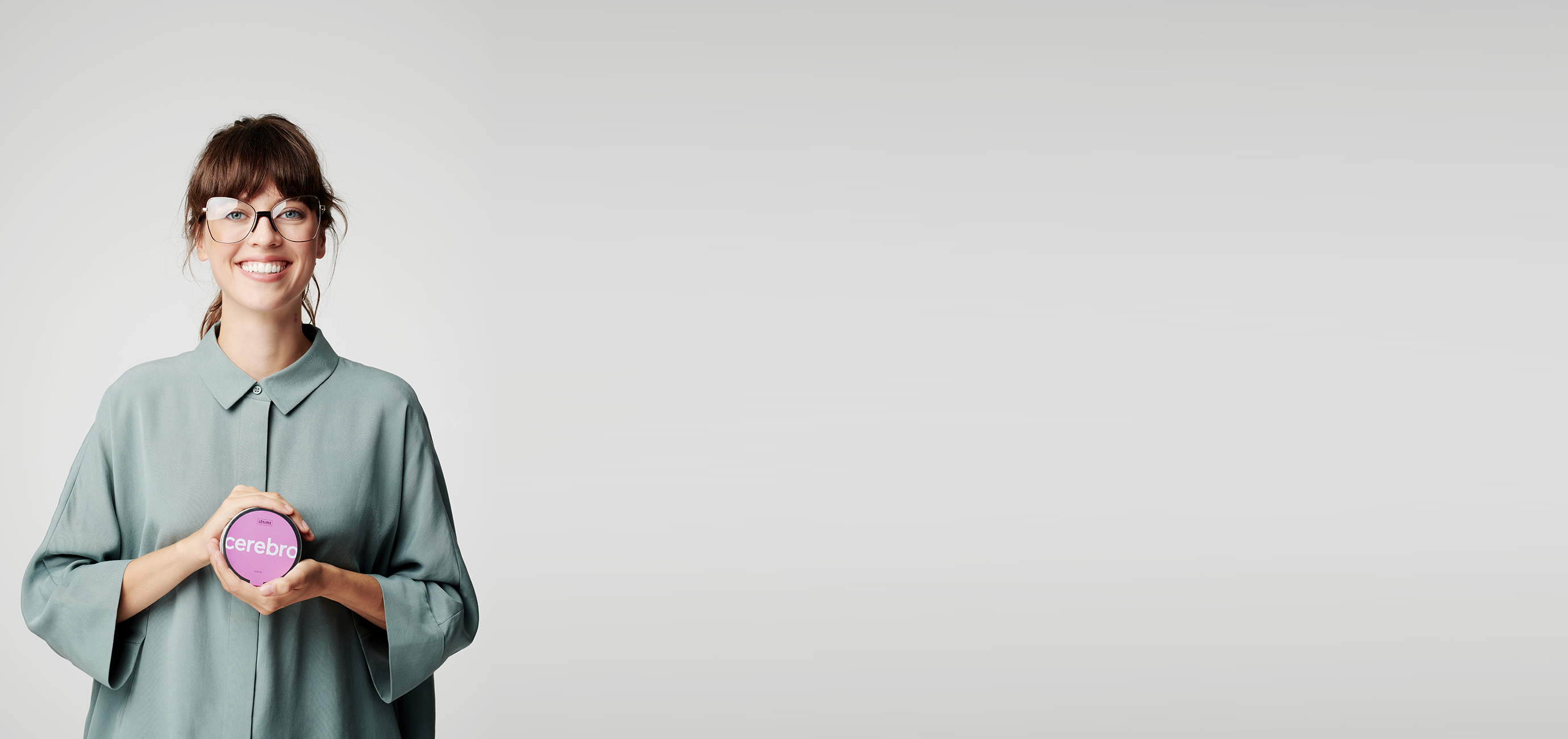 Good to know
Are you feeling stressed and overloaded? Yoga is effective for neck tension. With the "infinity" exercise you sit up straight and relax your shoulders. Now sketch the shape of an "8" lying on its side – the symbol of infinity – in the air with your nose. Repeat this exercise in each direction ten times.
Attentiveness, retentiveness, concentration and healthy brain function are essential in virtually every situation in life. The active plant substances in CAPS cerebro support and maintain cognitive health – particularly important these days when we are under pressure around the clock to perform and be focused.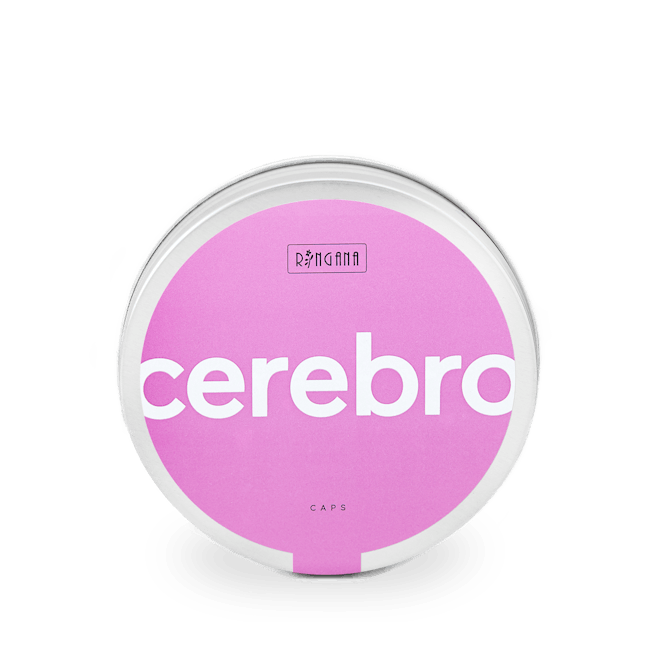 Food supplement with plant extracts, citicoline and B vitamins from buckwheat germ.
INGREDIENTS
Microencapsulated sage complex (Salvia officinalis leaf extract, carrier: gum arabic, Salvia lavandulifolia oil), Grape and blueberry extract, Buckwheat germ powder, Hydroxypropyl methylcellulose (capsule casing), Curcuma phospholipid complex (curcuma extract and soya lecithin), Rhodiola rosea extract, Citicoline.
A product's ingredients may change over the course of time. If you want to know for sure what a product contains, the respective product packaging provides a list of ingredients.
NUTRITIONAL INFORMATION
DD = daily doses
per DD
% NRV° per DD

Vitamins

Vitamin B1 (thiamin)

Vitamin B2 (riboflavin)

Niacin

Pantothenic acid

Vitamin B6

Folic acid (in the form of folate)

Biotin

Vitamin B12

from Cultavit® buckwheat germ powder

0.48 mg

0.69 mg

8.5 mg

3.3 mg

0.45 mg

103 μg

30 μg

1.1 μg

44

49

53

55

32

52

59

43

Other ingredients

Cognivia™ microencapsulated sage complex

contains polyphenols

Monoterpene

400 mg

140 mg

16 mg

–

–

–

Memophenol™ grape and blueberry extract

contains flavonoids

phenolic acids

anthocyanins

300 mg

129 mg

1,5 mg

0,3 mg

–

–

–

–

Meriva® curcuma phospholipid complex

        contains curcuminoids

240 mg

43 mg

–

–

Rhodiolife® rhodiola rosea extract

        contains rosavins

170 mg

5 mg

–

–

Cognizin® citicoline

100 mg

–
Pantothenic acid supports mental performance. Riboflavin, vitamin B6 and vitamin B12 contribute to the reduction of tiredness and fatigue. Thiamin, niacin and biotin contribute to normal psychological function.
Cognivia™ is a registered brand of Nexira. Memophenol™ is a trademark of ACTIV'INSIDE. Rhodiolife® is a registered brand of NEKTIUM. Cognizin® is a registered brand of KYOWA HAKKO BIO CO., LTD.
° % NRV = % nutrient reference value according to the Food Information Regulation
V 6.2
Thanks to its high polyphenol content, this patented branded raw material with grape and blueberry extract which has been subjected to multiple clinical tests supports long and short­term memory and promotes learning capacity. Microencapsulated sage complex helps to preserve our powers of concentration and perceptiveness. Turmeric-phospholipid complex promotes the function of the nervous system. Golden root extract with rosavin helps the organism to adapt to stressful situations and boosts cognitive functions. Citicoline acts as a source of choline and is a naturally occurring intermediate stage for the synthesis of phospholipids in the brain's grey matter.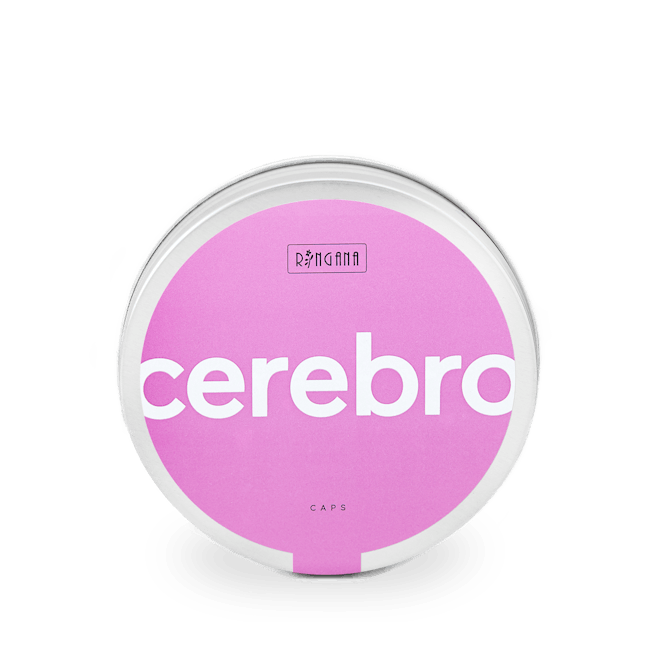 RECOMMENDED CONSUMPTION
Daily dose: 3 capsules daily. For optimum digestibility, best taken at mealtimes with a little water (non-carbonated).
IMPORTANT INFORMATION
The stated recommended daily dose may not be exceeded. Food supplements should not be used as a substitute for a varied and balanced diet and a healthy lifestyle. The product is designed for adults and should be stored out of the reach of young children.
RINGANA CAPS are not a medicinal product, and are not intended to replace consultations with your doctor. RINGANA CAPS are not intended to treat or cure diseases. If you are taking prescribed medication or suffer from health problems, consult your doctor before taking RINGANA CAPS.
The product is dry, and should not be stored above 25 °C. CAPS may not be passed on to others. Due to the particular properties of certain ingredients, there may be some discolouration or spotting of the RINGANA CAPS. Packaging made from environmentally friendly tinplate.
Do not use during pregnancy or breastfeeding.