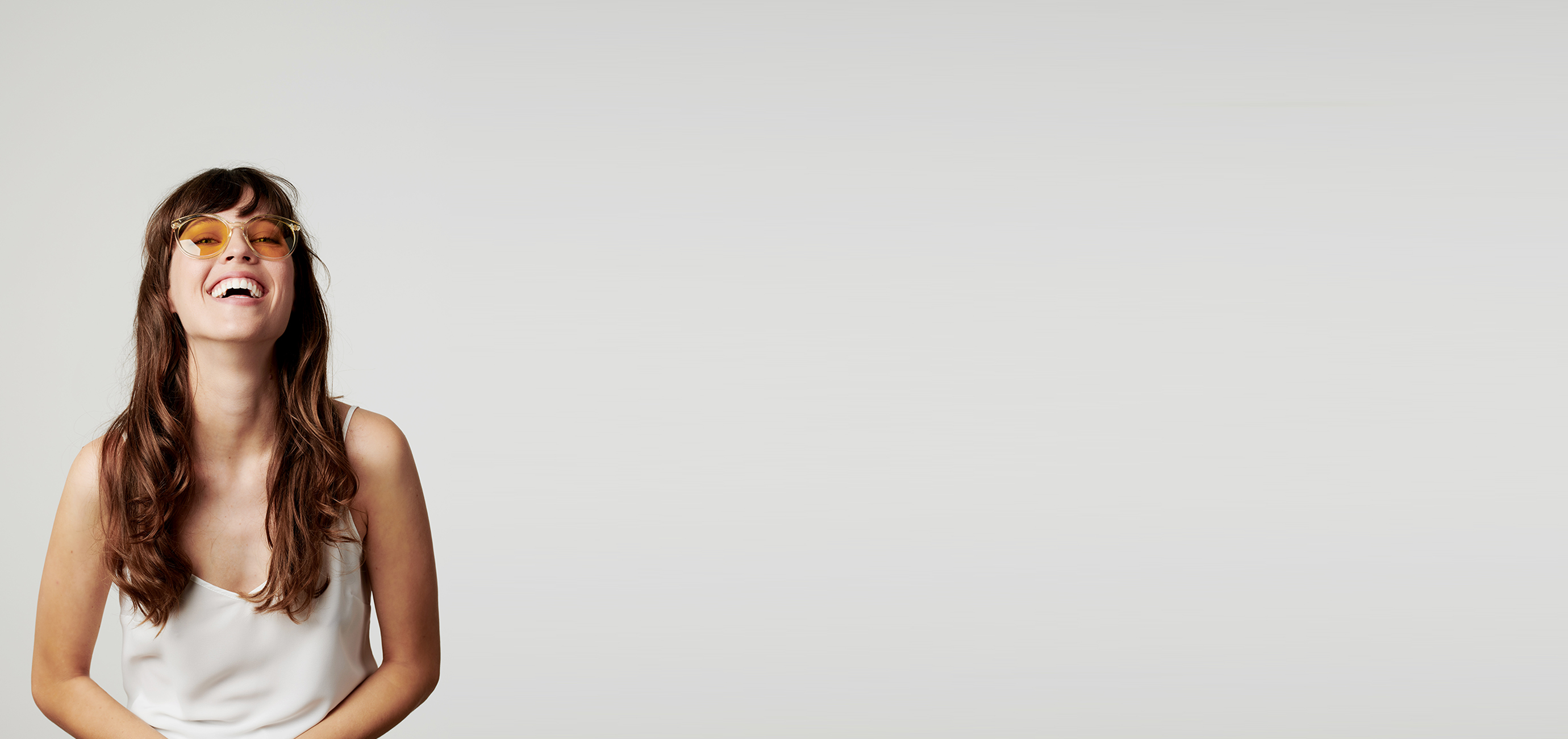 Good to know
CAPS protect form the perfect team with FRESH sunscreen to provide sun protection from inside and out. CAPS protect counteract ageing caused by exposure to light rays, and help us to achieve an even tan. Since we often miss parts of our skin when we apply sunscreen, or don't apply enough of it, CAPS protect are the perfect add-on internal protection to go with FRESH sunscreen.
CAPS protect are real multi-talents when it comes to protecting us from within against external environmental influences such as air pollution, solar radiation, cigarette smoke and the blue light of computer or smartphone screens. Carefully chosen secondary plant substances help to reduce the concentration of reactive oxygen species in the cells, thus working as an "internal shield".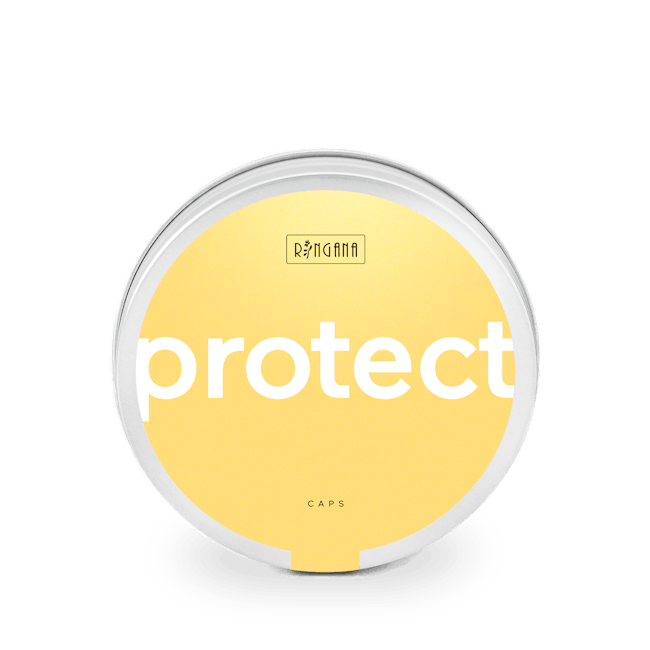 Food supplement with plant extracts, L-tyrosine amino acid, natural carotinoids and the mineral copper.
INGREDIENTS
Polypodium leucotomos leaf extract, L-tyrosine, hydroxypropyl methylcellulose (capsule casing), blood orange extract, green tea extract, Astaxanthin (Haematococcus pluvialis algae extract), marigold flower extract, copper bisglycinate.
NUTRITIONAL INFORMATION
DD = Daily dose
per DD
% NRV° per DD
Standardised active substances
Polypodium leucotomos leaf extract
480 mg
–
L-tyrosine
400 mg
–

Red Orange Complex® blood orange extract

contains flavanones

Anthocyanins

Hydroxycinammic acids

200 mg

9 mg

1.6 mg

1.4 mg

–

–

–

–

Sunphenon® Green tea extract

contains polyphenols

of which catechins

of which epigallocatechin gallate

180 mg

162 mg

144 mg

81 mg

–

–

–

–

Haematococcus pluvialis extract

contains astaxanthin

70 mg

2 mg

–

–

Marigold flower extract

contains luteine

Zeaxanthin

24 mg

6 mg

1.2 mg

–

–

–

Copper bisglycinate

contains copper

560 µg

150 µg

–

15
Copper Supports normal Skin and hair Pigmentation and contributes to the protection of cells from oxidative stress.
Sunphenon® is a registered trademark of Taiyo Kagaku Co., Ltd.
° % NRV = % nutrient reference value according to the Food Information Regulation
V 7.5
A product's ingredients may change over the course of time. If you want to know for sure what a product contains, the respective product packaging provides a list of ingredients.
 Copper with "anti blue­light effect" helps the cells to protect themselves against oxidative stress, providing optimum skin and hair pigmentation. L­Tyrosine works with copper to start melanin production and, with the help of flavones, anthocyanins and hydroxycinnamic acids from blood orange extract ensures an even skin tone. The blue light from screens has an effect not only on the eyes, but also on the skin. Astaxanthin from Haematococcus pluvialis alga, along with lutein and zeaxanthin from marigold blossom extract protect against "digital ageing".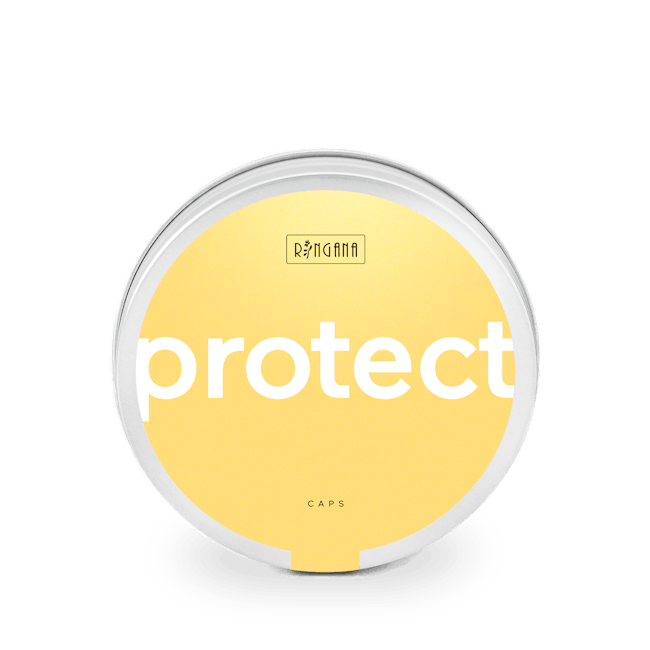 RECOMMENDED CONSUMPTION
Daily dose: 3 capsules daily. For optimal digestability, best taken at mealtimes with a little water (non-carbonated).
IMPORTANT INFORMATION
The stated recommended daily dose may not be exceeded. Food supplements should not be used as a substitute for a varied and balanced diet and a healthy lifestyle. The product is designed for adults and should be stored out of the reach of young children.
RINGANA CAPS are not a medicinal product, and are not intended to replace consultations with your doctor. RINGANA CAPS are not intended to treat or cure diseases. If you are taking prescribed medication, suffer from health problems, or are breastfeeding or pregnant, consult your doctor before taking RINGANA CAPS.
The product is dry, and should not be stored above 25 °C. CAPS may not be passed on to others. Due to the particular properties of certain ingredients, there may be some discolouration or spotting of the RINGANA CAPS. Packaging made from environmentally friendly tinplate.